Off-shoulder tops are extremely popular in the market today. These popularity of these tops started way back in the 1980s. This was because of the influence of celebrities like Madonna. In addition, movies like 'Flashdance' featured off-shoulder tops increasing the popularity of these tops among fashion lovers.
These tops are designed in such a way as to give an added sexy appeal to women. Some are designed to expose one shoulder while others show off both shoulders. They are made from a host of materials such as chiffon, jersey, 100% cotton, polyester, cotton blends and lace. They also come in different sleeve lengths including short sleeve, long sleeve, three-quarter length sleeve and sleeveless.
Off-shoulder also comes in a plethora of designs. The most popular ones are Dolman and batwing designs. You can wear this type of top as a casual wear or office outfit. In order to look classy and stylish in an off-shoulder top, you must choose the right one.
Types of Off-Shoulder Tops
Off-shoulder tops come in a several types. This is to cater for tastes and preferences of different customers across the globe. Some of the popular styles are; career, casual, lounge and club wear. Ladies can get these tops in a myriad of colors and sleeve styles. So, irrespective of your personality and wardrobe, you can get an off-shoulder top. These tops are abundant in the market and you can find them in brick and mortar boutiques, departmental stores as well as on the online platform.
Casual Tops
Casual off-shoulder tops are available in many varieties such as t-shirts, camis and tank tops. You can blend these tops with sweat pants, capri pants, track pants, jeans or shorts. The tops come in floral print, solid color, graphics, animal prints, and can even be customized to fit your personal sense of fashion. Women prefer tops with bright designs and large prints. On the other side, the animal printed tops and graphic tops are very popular among teenage girls and young women. You can get casual off-shoulder tops which are short-sleeved, long sleeved, three-quarter length tops and sleeveless. Most of them are made of rayon, cotton blends or polyester.
Career Tops
There are many variations of career off-shoulder tops for women of all ages and social-standing to purchase. You should buy a top made of fabric you like best, has color you are interested in and sleeve style that works best with you. Some of the popular styles of career off-shoulder tops are tunics, knit tops, blouse and button down. They vary from office casual to very professional styles. These tops come in an array of designs, sizes, materials and shapes. You can easily team up these career tops with a sweater or blazer to achieve a more professional look.
Loungewear Tops
These tops come in a variety of styles and designs. Loungewear off-shoulder tops are very popular in the fashion world thanks to 'Flashdance' movie. Jennifer Beals who was the lead actress in the movie wore these types of tops for the better part of the movie. Since, then they have become a fashion icon in the society. The loungewear style comes in jersey and cotton material.
Depending on the style of the top and occasion, you can choose the fabric that works best for you. It should also complement your body shape so that you can achieve an overall elegant and fabulous look. Lace tops are popular as a result of their versatility and because you can wear them as casual and dressy tops. You are simply spoilt of choices when it comes to off-shoulder tops.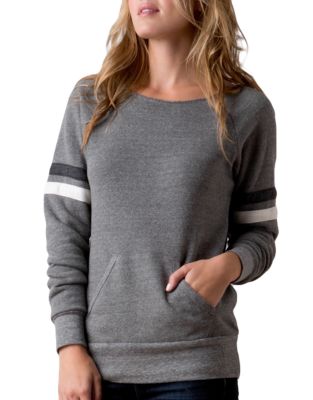 Rose is a fashion writer who has contributed a number of articles to fashion blogs and edited a number of magazines. She has combined her writing role with that of fashion training where she teaches beauty contestants on matters touching on dressing.
Can't get enough of Your Life After 25? Keep up with everything we post by subscribing to our newsletter, and never miss a thing!