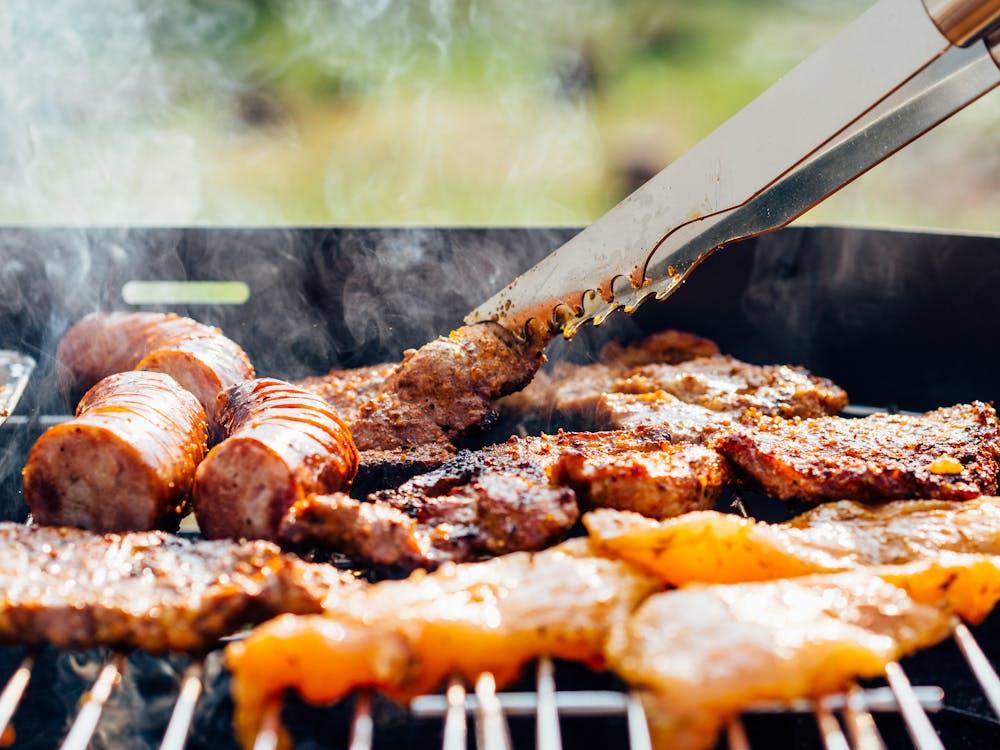 If your idea of a barbecue is hot dogs and hamburgers, then you have not had the very best foods that can be fixed on the grill. Southerners fix a variety of delicious
foods
including beef, chicken and pork on the grill. Consider these tips to fix barbecue like a true Southerner!
Fix Memphis-Style Ribs
Memphis is famous for its pork barbecue. While some people fix pulled pork, the best barbecue in Memphis is pork ribs. Incredible depth of flavor is created by rubbing the ribs with paprika, black pepper and cayenne pepper before they are allowed to marinate for up to eight hours before they are cooked over hickory wood. The meat is often slow cooked for 90 to 120 minutes. In Memphis, you are likely to find deviled eggs, coleslaw and sweet potato fries accompanying this meal.
Eat Pork Barbecue Like North Carolinians
Barbecue in North Carolina is such a hotly debated topic that state laws have been passed about which style is the best. While many residents in the eastern half of the state fix the whole hog in a pit, those in the western part of the state prefer Lexington-style barbecue where pulled-pork made from the pig's shoulder reigns supreme. The secret to making it comes from combining cider vinegar and chili flakes in a bottle along with a tad bit of ketchup and mixing it into the meat. Pulled-pork sandwiches are usually served with barbecue coleslaw made by replacing the mayonnaise in the slaw with barbecue sauce and hush puppies. Like Memphis, both Carolina barbeques are usually cooked over hickory wood.
Dine on Beef Brisket Like True Texans
Like North Carolina, there are about four regional styles of barbecue found in Texas. Except for right along the Rio Grande River where barbacoa served with a molasses-based sauce is a favorite, beef rules the barbecue scene in the Lone Star state. Those in the east prefer to cook over oak or pecan wood, and they use a sweet tomato-based sauce. Around Austin, Texas, brisket is rubbed heavily with spices before being cooked over oak or pecan wood. In the rest of the state, barbecue is fixed over mesquite wood, and it is often served with barbecue beans, coleslaw and potato salad.
Try Chicken Barbecue Like an Alabamian
If you are looking for a unique barbecue, then head straight to Alabama where chicken is often served with a white barbecue sauce made with mayonnaise, apple cider vinegar and corn syrup. According to Kelly Craig BBQ Products, green hickory wood is usually used for this barbecue with the wood providing a bold flavor. The chicken that is often pulled off the bone. It is served on hamburger buns is usually cooked in foil packets. No pulled chicken sandwich would be complete without a dill pickle.
Grill masters will continue to fight over the type of barbecue that is the very best with most Southerners preferring the barbecue where they were born. Take from their experience and palates, ditch the burgers, and cook up a real barbeque!